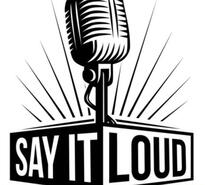 Say It Louder
A Resource for Community, Conversations and Change
Black in a White World
"The Psychosis of Whiteness is a documentary film that sheds light on society's perceptions of race and racism by exploring cinematic representations of the slave trade... Rather than blaming the powerful institutions that are responsible for slavery, these films rewrite history by praising those same institutions for abolishing the slave trade."
The experiences on this here are only snapshots, but hopefully enough to spark your curiosity! A longer list of topics can be find within the Say It Louder Handbook .
Ain't I A Woman?: Blackness and Gender
Blacks Got to Be Free: Struggle and Liberation Across the World
Saying It Loud: Voices of Today
Say It Louder: Spoken Word, Activism and Liberation
A showcase of Black performers and activists who are tackling the issues - from the personal to the global - in their own way.
We ask that all donations for this month's event are sent directly to Sistah Space - read about their fundraiser, show some love and support their work.
Past Events
Our event from 12th September 2020
Videos from our past events will be uploaded to our YouTube channel, featuring:

~C. A. Williams
~Sommer Jade
~Rohan Samuel
~Mark 'Mr T' Williams
~Mr Milise
~Veronica E. Poet
~Tré Ventour
~Zed Regal
~Norva MacIntosh
and more
Turn Dreams into Reality:

Links to Get Started